Testimonials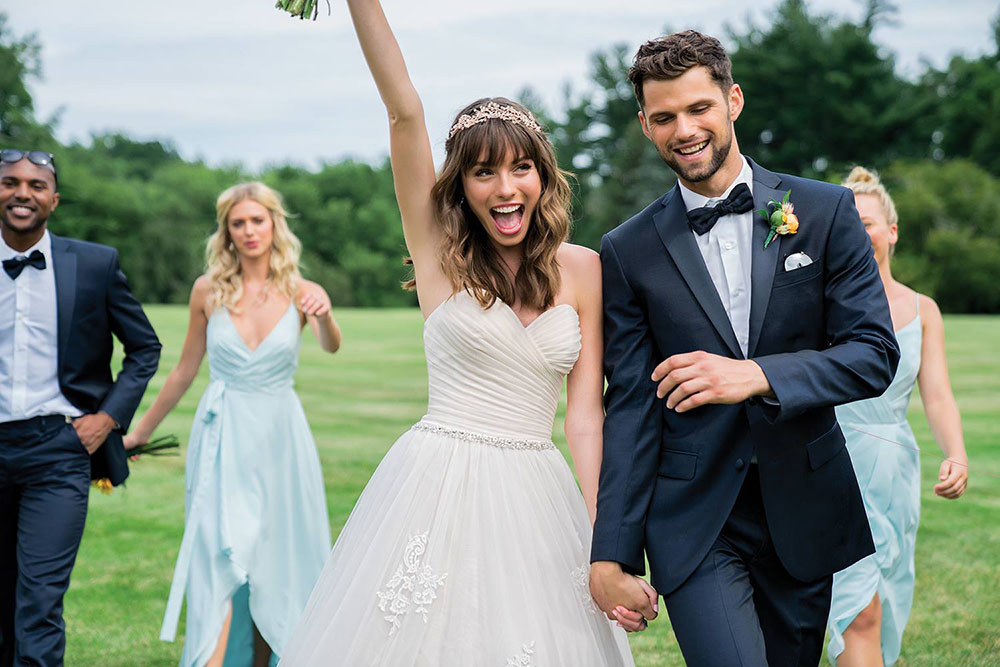 Bridal and Prom Connection offers you a one-of-a-kind, amazing bridal and prom shopping experience. Our stylists are trained to provide you a luxury shopping experience with affordable prices, whether shopping for bridal or prom, as you say "YES" to your dress. See what some of our real brides have to say about and their experience!
Once you say "YES" to your dress, we have a surprise for you and your guests.
"I had an amazing experience! I brought in a huge entourage and I found 2 incredible dresses that fit my dreams and budget. Lara took excellent care of me and went above and beyond to make me feel special and find me stunning dresses for my ceremonies. Highly recommend!!!"
-Faith
"This was the 5th time for me trying on dresses. Keegan was my consultant and was fabulous! I came in with two dresses I wanted to try on by a designer they carry. They didn't have either of the dresses, but Keegan went above and beyond to find dresses that were very similar and I selected one of these recommendations. I don't think about the other dresses anymore, only the ONE! Thank you again for such a great experience!"
-Allissa
"I had a wonderful appointment at The Bridal Connection. The selection was varied, the space beautiful, and the attendant was incredibly helpful and listened closely to what I wanted. I think we found the perfect dress!"
-Emily
"I recently purchased my dress from the Bridal Connection and was very impressed. My bridal consultant was Keegan and she was amazing; took the time to sit down and get a good feel for what I wanted. She stayed inside my budget with recommendations and picked out the perfect dress for me! The champagne toast at the end was perfect and I can't wait to go back to get my bridesmaids taken care of. Thanks so much Keegan and Bridal Connection!"
-Lyndsay
"I had an absolutely perfect and amazing experience! Kaitlyn was my consultant and she was GREAT from start to finish. As a plus-sized bride, I was super anxious and nervous about trying dresses on and she never once made me feel anything but amazing. This was the first shop I went to, so I waited a day to sleep on it and attended another dress shopping appointment the next day. Hands down, Bridal Connection is much more personable, professional, warm, inviting, knowledgeable, and above all, friendly. I came back and said yes to the dress! I would highly recommend making this your first and last appointment for bridal gowns!"
-Mel
"LOVED my experience at Bridal Connection. From the beginning, the staff was warm, non-judgmental, and comforting. I was given a lot of attention, and I was never presented a dress above my price range. It was quick work to find *the* dress for me thanks to my associate's attentiveness and knowledge of the shop's collection. And even though I was on my own when I picked my dress, my associate sat down and had a glass of champagne with me to celebrate! Truly excellent customer service... would recommend to anyone."
-Jess