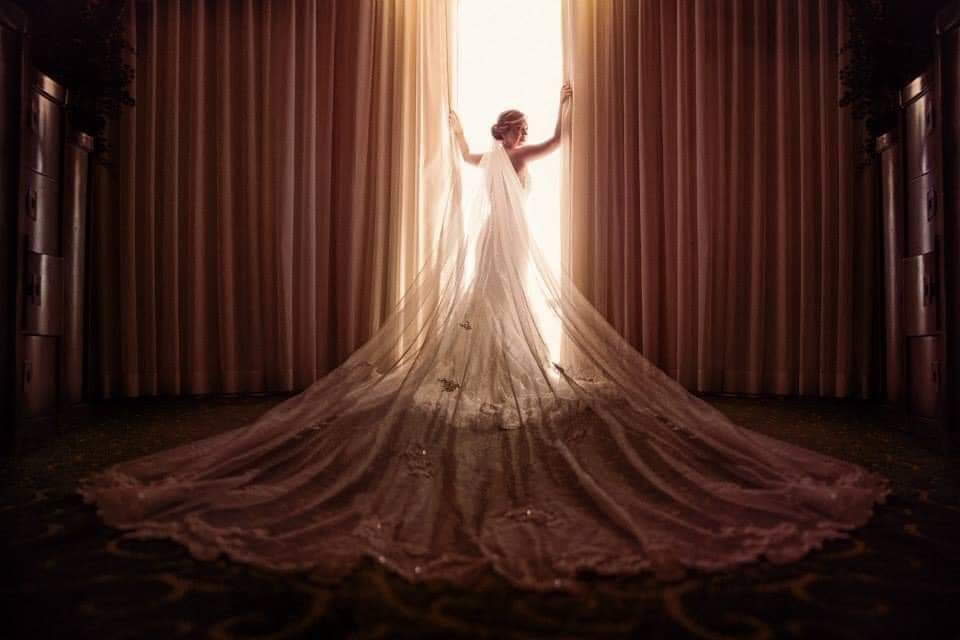 Bridal and Prom Connection offers you a one-of-a-kind, amazing bridal and prom shopping experience. Our stylists are trained to provide you a luxury shopping experience with affordable prices, whether shopping for bridal or prom, as you say "YES" to your dress. See what some of our real brides have to say about and their experience!
-Once you say "YES" to your dress, we have a surprise for you and your guests
"Bridal Connection had beautiful gowns in a wide range of price ranges. Lara was so awesome to work with and seamstress did wonderful work on my dress. I love the excitement they all have regarding you, your dress and your big day. 10/10 Recommend"
-- Chyenne Larson/Pease, Colfax
"I enjoyed working with Lara and finding out about the military background and Bridal Connection. My fiance is in the Air Force, It was nice talking to her and having her taking my vision and putting it in dress form. I am very pleased with my non-traditional (non-white) fit n flare glitter gown. I am very happy! I can't wait to come in for my fittings."
-- Cassandra Edwards, Ankeny
"I had a great experience at The Bridal Connection! Selina did a great job picking out dresses according to what I wanted and I ended up saying 'YES!' to the 4th dress I put on! We all had a great time from the moment we walked in the door until we left! They even let us stay after they closed to make sure we didn't feel rushed during the process! I highly recommend brides check out The Bridal Connection!"
-- Kimmy, Pella
"I loved my experience and will most likely be making my dress purchase at this store. My consultant made me feel comfortable and relaxed. I will be requesting the same consultant for my next visit as well. She knew the right questions to ask and made each dress reveal special."
-- Danielle Kling, Polk City
"i loved all of the support and help that i got from the staff and people in the store when choosing my dress! there were a lot of different options and varieties of dresses to pick from, and everyone there gave honest feedback for all of the dresses i tried on! I will definitely be back for future dresses!"
-- Kassidy, Ankeny
"I had an amazing experience! I brought in a huge entourage and I found 2 incredible dresses that fit my dreams and budget. Lara took excellent care of me and went above and beyond to make me feel special and find me stunning dresses for my ceremonies. Highly recommend!!!"
-- Faith
"This was the 5th time for me trying on dresses. Keegan was my consultant and was fabulous! I came in with two dresses I wanted to try on by a designer they carry. They didn't have either of the dresses, but Keegan went above and beyond to find dresses that were very similar and I selected one of these recommendations. I don't think about the other dresses anymore, only the ONE! Thank you again for such a great experience!"
-- Allissa
"I had a wonderful appointment at The Bridal Connection. The selection was varied, the space beautiful, and the attendant was incredibly helpful and listened closely to what I wanted. I think we found the perfect dress!"
-- Emily
I had an amazing experience at Bridal Connection. Everyone who works there was so encouraging and friendly. I am not "girly" at all and was very excited to find the perfect dress. But I was also very nervous since I am a plus sized girl, and didn't think any of the styles I liked would look good. They helped calm my nerves and gave me such amazing advice and encouragement. I cannot wait to back with my bridesmaids here in a few weeks. And hopefully find the perfect dresses for them. Would highly recommend Bridal Connection!!
--Hannah Yount